It's the beginning of Advent and the start of the runup to Christmas, so obviously I'm going to build Easter…
…Island.
I don't have a lot to say about this, but I'm quite pleased with how it turned out.  The blank microfigures are proportioned just right for the stone heads, with their large head and short body layout.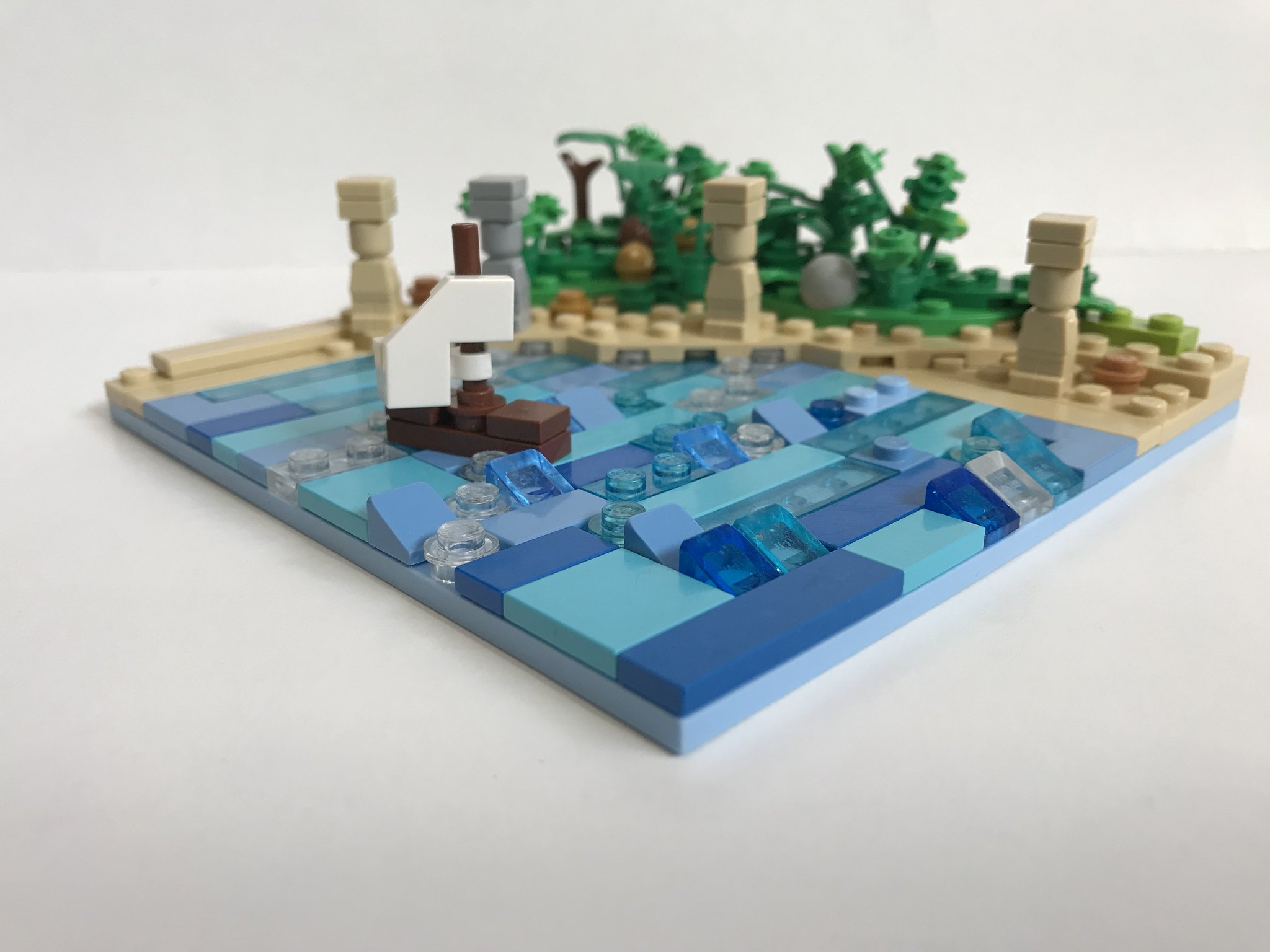 The ship I'm also quite pleased with, though I think it would be nice if I'd been able to build a proper Polynesian catamaran or outrigger at that scale.  Alas, way too tiny.  Still, a regular sailing ship works too.
It might also have been better if the stone heads were all grey, but I'm too lazy and impatient to wait for Bricklink orders every time I want to build things.
Here it is, then.  Easter Island.  At Christmas time.
Enjoy.